Cadbury: Darkmilk Product Sampling Case Study
We partnered up with Cadbury's to run a campaign that gives back and shows a little bit of appreciation for our amazing Key Workers, during one of the toughest times for the NHS in recent history. During the covid-19 pandemic key workers put the lives and health of the British public above their own, day-in and day-out they put their lives at risk to help others, which aligns with Cadbury's charitable actions and values as 'Cadbury believe there is generosity and kindness in everyone'. Cadbury's and The Work Perk wanted to show appreciation to our NHS and Key Workers by distributing 1,859,000 Cadbury Darkmilk samples and leaflets to Key Workers across the UK.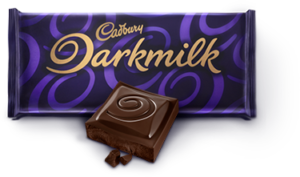 We received 274,761 product feedback forms and out of the 63% that had not tried this product before, 91% said it has encouraged them to purchase if seen in stores. This was a wholesome campaign for us as we received a huge amount of gratitude and appreciation from our campaign participants, as well as generating comprehensive insights into Cadbury's target audience. Cadbury's also provided one lucky questionnaire entrant with a Samsung 4K Ultra HD Smart TV & a year's supply of Cadbury Darkmilk Bars, which as you can imagine was very well received by our winner!
Key Statistics
All the facts
1,859,000
Consumers Reached
274,761
Completed Questionnaires
Campaign Images
Image Gallery