Pop-Up Power!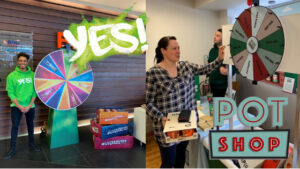 In March we launched two experiential marketing campaigns with both YES! Snacks (Nestlé) and Unilever with the 'Pot Shop' (sampling and selling Pot Pasta, Pot Rice, PrepCo and Red Red Stews). Office workers loved getting involved and meeting the brand pop-up representatives!
From London to Manchester, Reading to Birmingham – our pop-ups were an injection of joy for workplaces nationwide. Staff members also had the opportunity to 'spin the wheel' for both campaigns in order to be in with the chance of winning further amazing prizes!
Our experiential #LiveMoreYES! pop-up was set up in precisely selected offices in order to impact the highest percentage of the brands target audience. Five YES! Snack Bar variants were available at the pop-up, meaning that consumers could be impacted by the full and totally unique range.
"
Your guys [YES! representatives] were really lovely people, very polite and pleasant; they make a really nice team…it was great wishing everyone to be a winner, but it wasn't to be, but when we did have a winner, we whooped, it made the day go really quickly!
Consumers were given the opportunity to interact with brand representatives, ask questions and learn more about the new products, which in turn allowed the brands to engage with their target audience.
If you're interested in sampling your product in office spaces, please contact us and learn what The Work Perk can do for you!
You may also like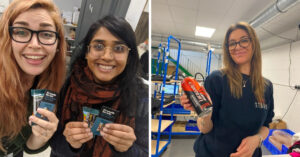 Recognition & Reward Programme…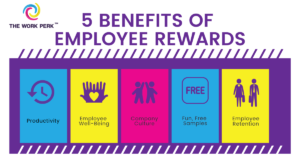 5 Benefits Of Employee Rewards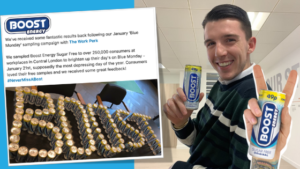 Energising the Global Workforce